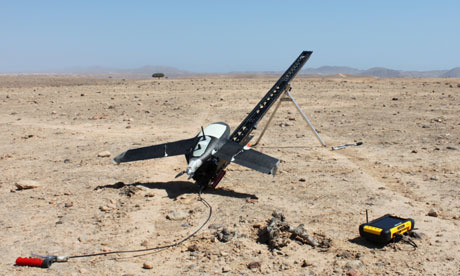 Writing for The Guardian, Duncan Jefferies points out that the technology to produce drone journalism has existed for some time, but
gaps in the regulatory system will keep drone journalism grounded for at least several years
in the US and the UK.
Only a few major media organizations in the world are pursuing the technology. In the meantime, however, drone journalism tools and practices are developing at a brisk pace at the grasroots level. "
Some major media organisations are already experimenting with drone technology," Jefferies writes. "But it's activists, academics and a small army of DIY drone enthusiasts who are really driving the nascent drone journalism movement."

This time delay might not be such a bad thing, as it gives the journalism community time to codify ethics, codes and practices, so that everything runs much smoother when commercial regulations are established and drone journalism goes "prime time."

Aldan White, journalist and director of the Ethical Journalism Network, believes that getting drone journalists to abide by a code of conduct "May be wishful thinking," but also writes "there is time for ethical reflection."